Exclusive First Taste of The Prestigious Fukuju Sake via a Sake and Food Pairing Masterclass
12th January 2023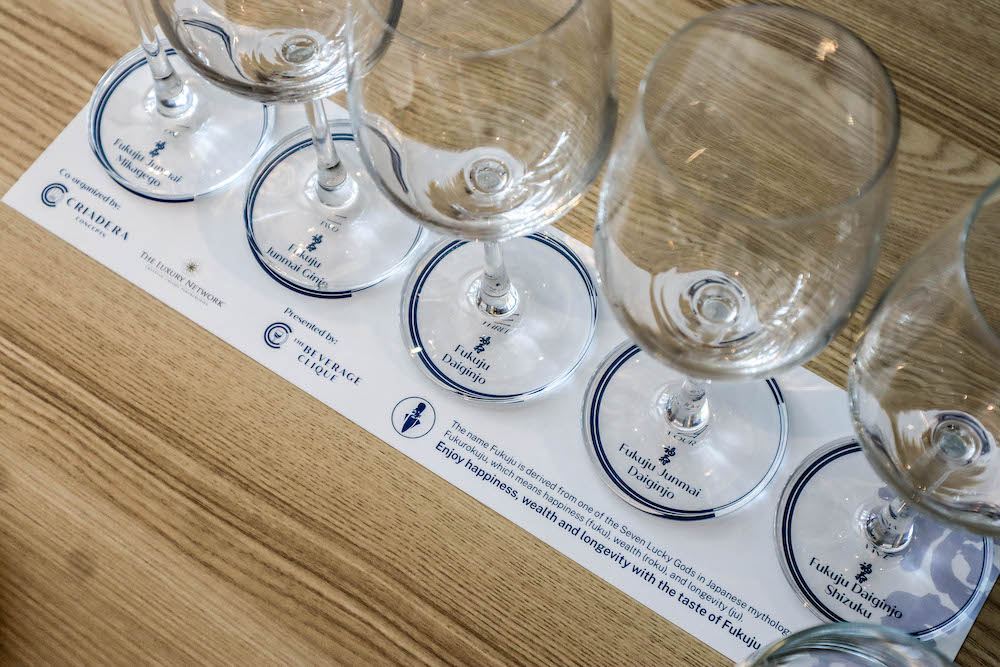 On the 12th of January 2023, Criadera Concepts, in collaboration with The Luxury Network in Singapore and Air Charter Service, hosted a private Fukuju Masterclass held at Sofitel Singapore Sentosa Resort & Spa.
Criadera Concepts is a homegrown brand founded in 2016 by like-minded individuals with more than 10 years of experience in building markets and brands within and across Asia's beverage industry. Brands looking to enter the ever-competitive ASEAN market often face high barriers to entry. Be it, importing products, distribution, or solidifying the brand's footing in the industry. Together with their subsidiary brands, "The Beverage Clique" and "The Beverage Porter", they provide a complete 360º solution for businesses looking to enter and succeed in Asia.
Air Charter Service is an aircraft charter company that arranges passenger and cargo aircraft charters worldwide. Air Charter Service has offices across the world meaning they can offer the best charter solutions using local knowledge. Air Charter Service arranges aircraft charters for organisations including governments, large multinational corporations, etc. The company specialises in providing tailor-made charter solutions to luxury destinations for any aircraft charter request ranging from business meetings to VIP trips.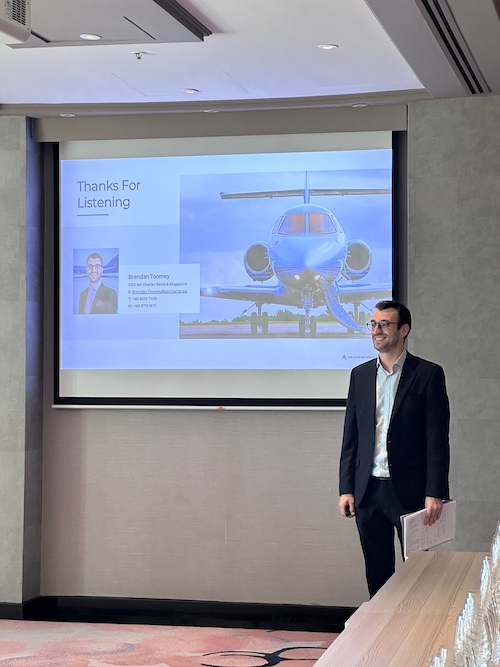 The masterclass was well-attended by distinguished guests of Air Charter Service and Diplomatic Council Singapore including His Excellency Sok Khoeun, Cambodian Ambassador to Singapore who gave an exclusive first look – and taste – of Fukuju Sake.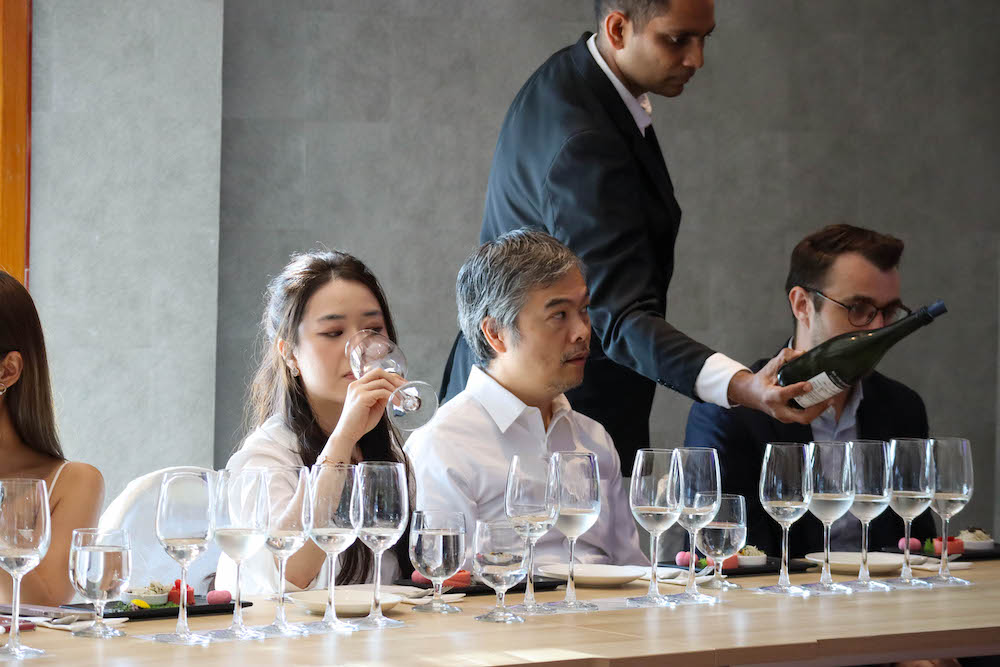 Fukuju is a craft sake brewery established in 1751, located in Kobe on the windy foothills of Mt. Rokko. The name Fukuju is derived from one of the Seven Lucky Gods in Japanese mythology, Fukurokuju, which means happiness (Fuku), wealth (Roku), and longevity (Ju).
Having grown immensely in popularity across the past few decades due to incredible foresight and an enthusiastic attitude to be as relevant as possible to today's consumer needs, the Fukuju brand has transcended the Japanese market and is widely known in the international markets for its premium sakes. In 2022, Fukuju became the first brewery in the world to adopt a carbon-neutral sake brewing method resulting in the world's first sake – Fukuju Junmai Shu Eco Zero – with zero carbon dioxide emission in the process of making the sake.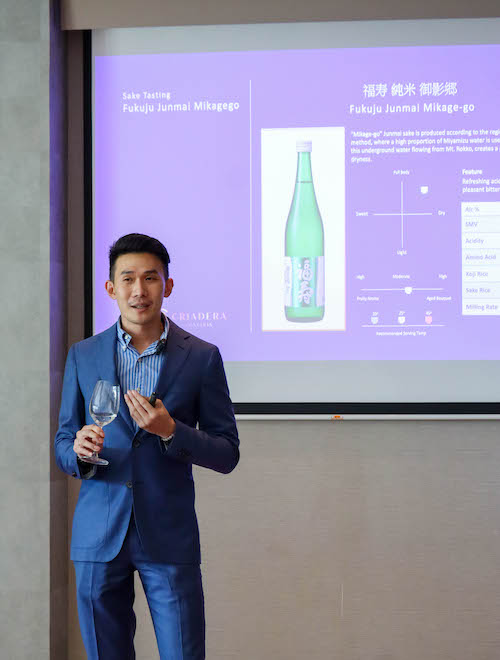 Presented by Mr. Clement Lim from The Beverage Clique Academy, guests were introduced to the rich history of Fukuju, advanced production techniques as well as their unique geological placement in the Kobe region near the Rokko mountains that has granted them access to "Miyamizu" the famous mystical water. Fukuju sakes are known to be characterised by elegance, freshness, and a great balance of mineral and fruity notes.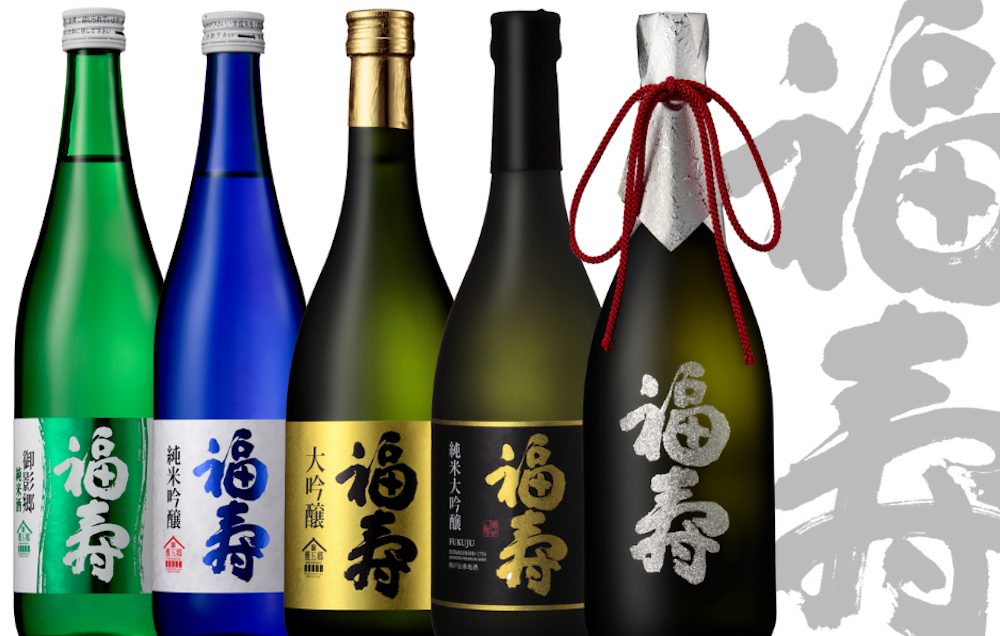 As the masterclass neared the end, the crown jewel of Fukuju was unveiled to much fanfare as Mr. Clement Lim commented on the rarity of obtaining such a bottle for tasting; only 100 bottles are produced globally each year. This premium Daiginjo is produced by collecting only the drops fallen from the sake bag by gravity producing an exceptional harmony of flavours with a silky-smooth texture.
With that, the Masterclass came to an end with a final toast to wish everyone happiness, wealth, and longevity. The Fukuju Sake range featured in this masterclass is currently available for orders at thebeverageporter.com